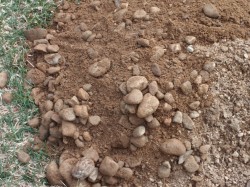 For properties too rural for municipal sewers, septic installation just makes sense. These private sewage treatment systems are efficient, cost-effective, and a simple solution for sanitation. If you're building a home in the greater Nashua area and need to learn more about a septic tank install, Septic Designs of NH, LLC, is here to help. With over seven years of experience to rely on, we specialize in septic system design and installation. As a full-service septic installer, we can explain the process, lay out the system, implement the septic tank installation, and get your property completely set up for private sewage treatment. To get started or for your free estimate, call our septic system installers today!
Septic Designs of NH, LLC, has the expertise, tools, and knowledge to handle your septic system installation from start to finish. We are able to provide you with:
Design
Septic tank installation
Drain field installation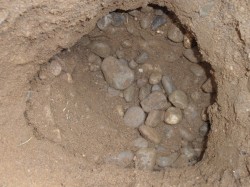 With countless septic system designs under our belts, we can scout your property for the best location and customize the layout and scale to meet your specific needs. Once installed, these systems rely on gravity for function and flow, so placement and grade can make all the difference for your new septic system. Our team will use proper surveying techniques and the best CAD design software to make sure that your system is in the most effective location. At Septic Designs of NH, LLC, our installers have what it takes to make sure the job is done right, right from the get-go. If you want to leave your septic tank install in the hands of true professionals, contact us now.
Although affordable pricing is a priority at Septic Designs of NH, LLC, that doesn't mean we sacrifice quality or cut corners. Our licensed and insured septic installers are fully dedicated to providing you with careful design and installation to ensure your system works properly, and we go above and beyond to make certain you also get the quality customer service you deserve. From our competitive prices to our exceptional workmanship, Septic Designs of NH, LLC, is the septic system design and installation professional to call when you need service for your Nashua-area property. Whether you have a residential, commercial, or mixed-use property, our team can install a new system in no time.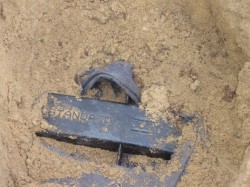 Keep in mind that incorrect septic design and installation can lead to major problems with backups and overflows in the future. That's why it's so important that you only hire an experienced team of septic installers for your project! At Septic Designs of NH, LLC, we have been providing the greater Nashua area with septic tank services since 2007. In our years of service, we've helped countless customers just like you with professional septic tank installation. We're committed to creating an effective design and performing the precision septic system installation you can rely on to serve you well for years and years. Don't settle for anything less. Contact our septic tank installers right away to learn more!