From overflowing leach fields to nasty sewage backups, the symptoms of septic problems tend to be both messy and dramatic. If you're experiencing septic tank problems at your home or business, the solution isn't always expensive pumping. From blocked drains to broken pipes, there are a number of issues and correlating septic repairs that can get your system back to working properly without the need for pumping. Specializing in septic system repair since 2007, Septic Designs of NH, LLC, can help locate and resolve a wide range of septic troubles. While we don't offer pumping, we do offer comprehensive solutions and septic tank service for blockages, damaged pipes, and so much more. To find out about how our experts can help you, feel free to call today with any questions you may have.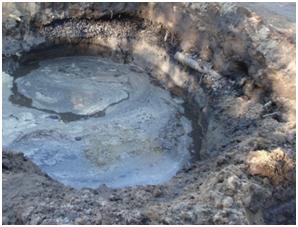 While there are a range of problems that can affect your septic system's repair, most manifest in similar ways. Indications that you need septic tank repair can include:
Overflowing drain fields
Sewage backups into the house (through toilets and drains)
Overflowing septic tank cleanouts
All of these signs tend to leave you dealing with an unpleasant mess on top of the septic tank's problems, and it's easy to feel overwhelmed. But when you call in Septic Designs of NH, LLC, we can pinpoint the location of your septic tank problems, repair them, and get your plumbing system back to working smoothly once again.
At Septic Designs of NH, LLC, we can provide you with repair services for the following issues:
Clogged lines
Clogged baffles
Clogged filters
Riser installation
Lid replacement
Troubleshooting septic problems can be difficult for homeowners, simply because blockages and damaged pipes can be notoriously hard to find. At Septic Designs of NH, LLC, we have spent years gaining experience with septic tank service, and we have an in-depth understanding of septic tank design that enables us to efficiently find—and resolve—the malfunction. In fact, we even install new septic systems, so we truly have exceptional knowledge of how these systems work, what the most likely culprits are for your septic system problems, and how to fix them. For expert septic repair in Nashua, we're the qualified professionals for the job. Offering free estimates and emergency services, you can always count on us for a job well done. Your satisfaction is always guaranteed when you choose our services, so you can feel free to contact us if there is any problem with one of our repairs. 
Commercial Septic Repair
While some septic tank repair specialists only serve homeowners, Septic Designs of NH, LLC, is pleased to be able to extend our expertise to help commercial clients. Whether you're a small business owner or managing rental properties, our team can diagnose and resolve septic system problems for commercial systems as well as residential ones. Septic backups and overflows can cause serious damage for your business, whether it's property damage from the mess or reputation damage, so make sure you have our septic tank service address the issue ASAP. We offer emergency services, so you can count on us to be there for you no matter when your septic tank's problems arise. Contact us immediately for the help you need, when you need it!
Septic Designs of NH, LLC, does not provide septic pumping or cleaning services. We apologize for any inconvenience this may cause.