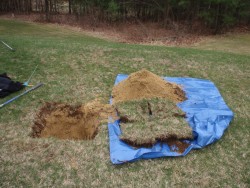 Having a working septic system is important if you want to manage the wastewater from your home appropriately. Even the smallest problem with your system could cause damage to your property and create serious inconvenience. Whether you need help with septic installation or septic repair for your system, Septic Designs of NH, LLC, can provide you with comprehensive septic tank service, including an accurate assessment of your situation and customized solutions to your septic problems. No matter which one of our services you take advantage of, you can count on our quality craftsmanship to stand the test of time and keep your system functioning well for years to come. Call today for a free estimate!
At Septic Designs of NH, LLC, we understand how important it is for your septic system to function appropriately at all times, and that's why we're proud to offer emergency services to customers in need. No matter what time it is, you can count on Septic Designs of NH, LLC. Call us if you require any of the following services:
Septic installation
Septic repair
Septic system design
Drain field rejuvenation
Clogged drain clearing
Evaluations and inspections
Root removal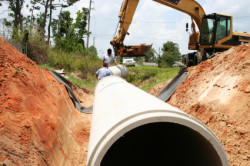 Since 2007, our septic system experts have been providing Nashua-area residents with a wide variety of septic tank services. Serving both residential and commercial customers, our technicians have gained an unparalleled level of expertise that allows us to take on any septic problems you might have. For excellent customer service and high-quality solutions, contact the professionals at Septic Designs of NH, LLC, today!
Septic Tank Installation
In addition to providing septic tank services that include repair and drain field rejuvenation, the professionals at Septic Designs of NH, LLC, also provide septic installation for new construction as well as replacements for old systems that are failing. If you're in the process of building your dream home and need septic tank installation or your old system has worn out, you can trust the pros at Septic Designs of NH, LLC. We'll help you install a brand-new system that will make sure your wastewater is managed in the right way.
Septic Tank Design
The professionals at Septic Designs of NH, LLC are also skilled at septic system design. If you are starting from scratch on new construction or adding an addition to your existing property, you'll need an expert design to put your system where it will be the most effective as well as factor in capacity needs and other details. You can trust our experts to use the proper surveying equipment and design software to create the best plan possible for your residential, commercial, or mixed-use property.
No matter what type of septic tank service you require, the technicians at Septic Designs of NH, LLC, have your needs covered. Contact us today to get started on your septic tank repair or installation project.
At this time, Septic Designs of NH, LLC, does not perform septic pumping or cleanings. We apologize for any inconvenience.