If you don't keep your septic system in good shape, you could end up having to deal with costly repairs or even fines in the future. Septic systems are important for both homes and businesses, so it's in your best interest to ensure that yours is in top working order at all times. Problems can crop up at any moment, and it's important to deal with them right away, saving you time, money, and hassle in the long run. With septic services from Septic Designs of NH, LLC, you can count on your equipment once again functioning at peak capacity and handling your wastewater appropriately. Our team of septic service technicians is able to provide a wide variety of inspection, maintenance, and repair solutions to homeowners and business owners in the Nashua area, so call us today for a free estimate!
Drain Field Rejuvenations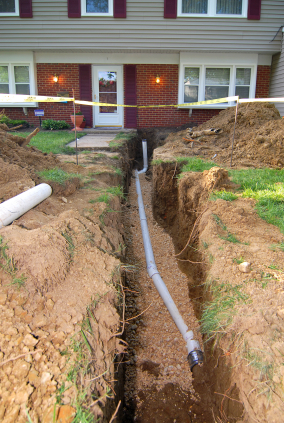 The success of your septic system is largely dependent on your drain field. A drain field is made up of several carefully designed trenches, which are filled with perforated pipes covered by a layer of dirt. The purpose of this field is to help break down the organic wastes that leach from your tank. Most of the time, septic problems stem from the fact that the drain fields have become clogged with some type of solid waste. In many cases, homeowners or business owners assume that their entire system is faulty and needs replacement; however, this is usually not the case, and septic drain field rejuvenation is the answer. To learn more about drain field repair and rejuvenation and how it can benefit your system, call Septic Designs of NH, LLC, today.
Septic drain field rejuvenation only costs a fraction of the price of replacement, so it's an ideal solution for Nashua-area homeowners on a budget. Before you rush to get a replacement septic system installed at the first sign of a problem, you should contact a professional to inspect your drain fields. At Septic Designs of NH, LLC, our team of professionals has years of experience with septic drain field repair, so we're prepared to offer you efficient and effective solutions that will get your system back to top working order. To learn more about septic drain field repair or get a free estimate, contact us via e-mail or phone.
Septic Certifications and Real Estate Inspections
If you plan to sell your home or commercial property, it's necessary for a septic tank professional to examine and certify your system. Before you can close on the sale of your home or business, most banks and other Nashua-area financial institutions will require inspection and certification. These inspections are meant to identify the status and condition of the system on your property and ensure that it is performing well before you pass it on to a buyer. The unbiased inspectors from Septic Designs of NH, LLC, will carefully evaluate your septic system and provide a detailed analysis of its functionality. For a successful certification, your septic system must be functioning properly. An inspection by the experts at Septic Designs of NH, LLC, will allow you gain an understanding of what the condition of your system truly is, and you'll be able to handle repairs before your home or commercial property goes on the market, thus making it easier to sell. Whether you need a second opinion on an inspection or this is your first time seeking certification, call the pros at Septic Designs of NH, LLC, now!